Only 1% Of The Population Will Find The 3 Lost Patients. Can You Find Them?
This puzzle will really test your patience trying to find the 3 hidden patients. See what we did there? We almost lost our minds trying to locate them. Have patience, my friends! Can you find them all?
Can YOU Find the 3 Hidden Sick Patients?
Paris The French Panama Canal Effort 1882 - Yellow Fever was taking it's toll on the population and doctor's limited capacity to cure them was extremely poor. Since the mode of transmission of the disease was unknown, the French response to the disease was limited to care of only the very sick. But they only made them sicker since they used stagnant water where mosquitos breed wildly. Brain surgeons!
Have these 3 Hidden Patients been cured or have they passed? Find them all and tell us in the comments. And wear a mask! Getting Yellow Fever would suck!
Help Me Find My Patients - They Have Yellow Fever!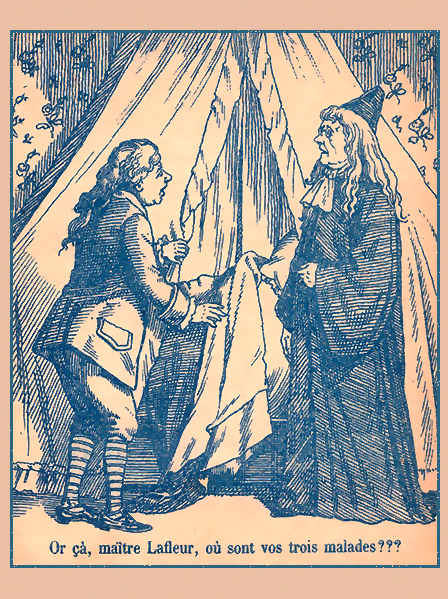 They 3 patients are here somewhere - they can't be far! Did YOU spot them?
Are You Feeling a Bit Sick? Take Just One More look!
Hurry! You don't want to be exposed to these poor people too long. We stayed long enough to find 3 of them. We think there may be others. Did you get them?
CLICK THE IMAGE TO REVEAL THE 3 PATIENTS (GIF)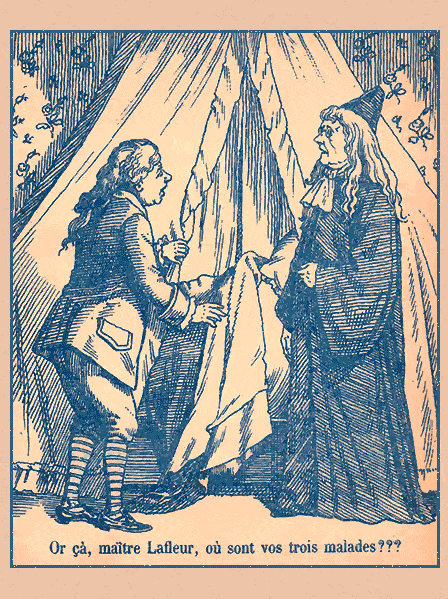 Aha! So that's where they were! Did you see all of them? (GIF)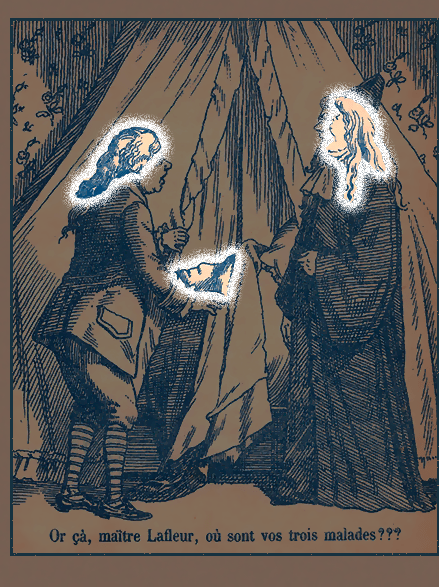 Start with the doctor's hair and you see the profile of the bearded man, then the face in the sheets seems the most obvious, next the woman hidden in the face. Bet you missed that one!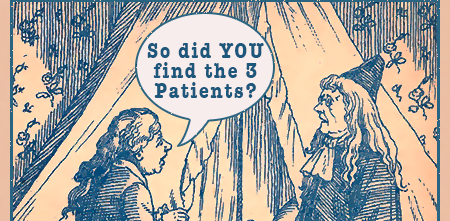 So Did You Find All The Patients?