This Daredevil Canyon Wedding Looks Absolutely Wild
When most of us think of wedding venues, we might picture a vineyard, a church, city hall, or a beach somewhere.
But Kim Weglin and Ryan Jenks took it to the next level when they got married last November in Utah. As in...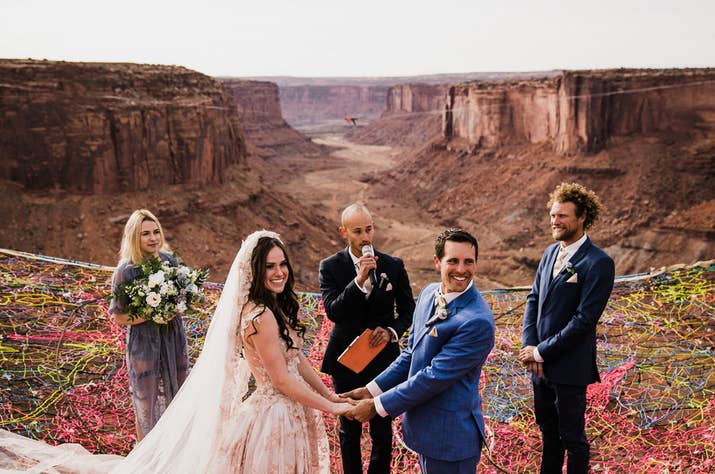 Suspended in matrimony — 40 stories high — OVER A FREAKIN' DESERT CANYON!!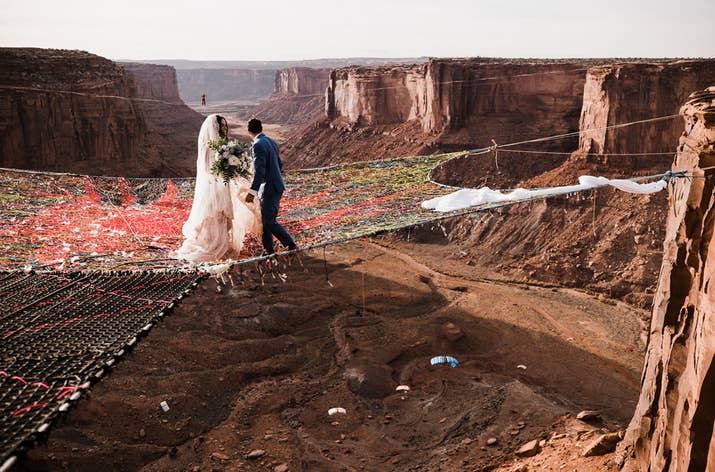 That's about 400 feet — or a football field PLUS forty more feet — in the Fruit Bowl highline area near Moab, Utah. Kim and Ryan go to the canyon every year for a slacklining festival that was both their second date *and* where they got engaged! (Slacklining's a sport that's kinda like tightrope-walking.)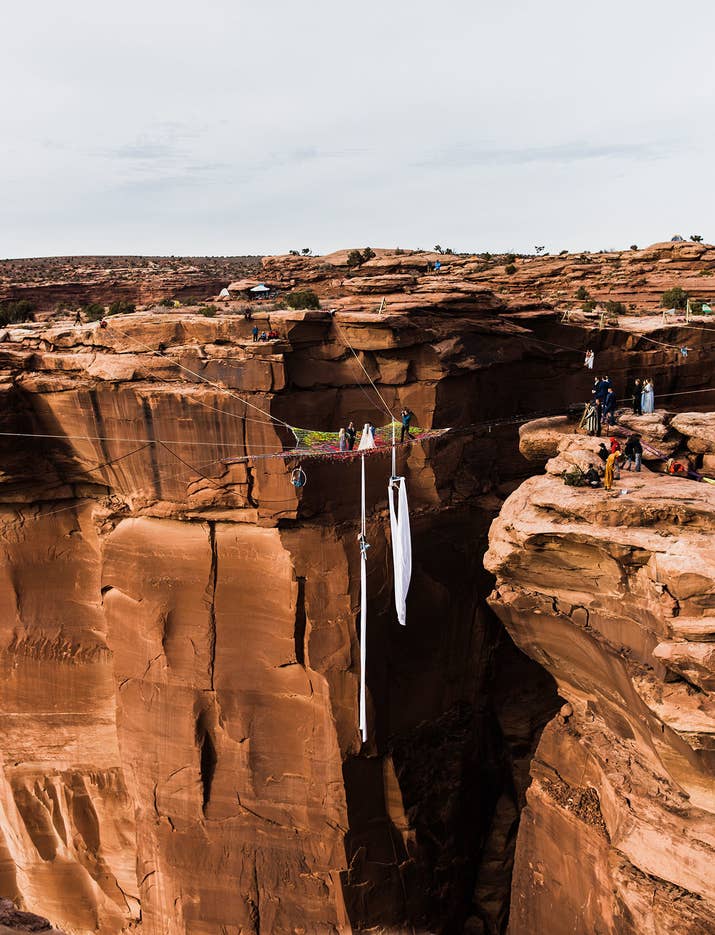 As the couple explains on Green Wedding Shoes: They're standing on a thing called a ~spacenet.~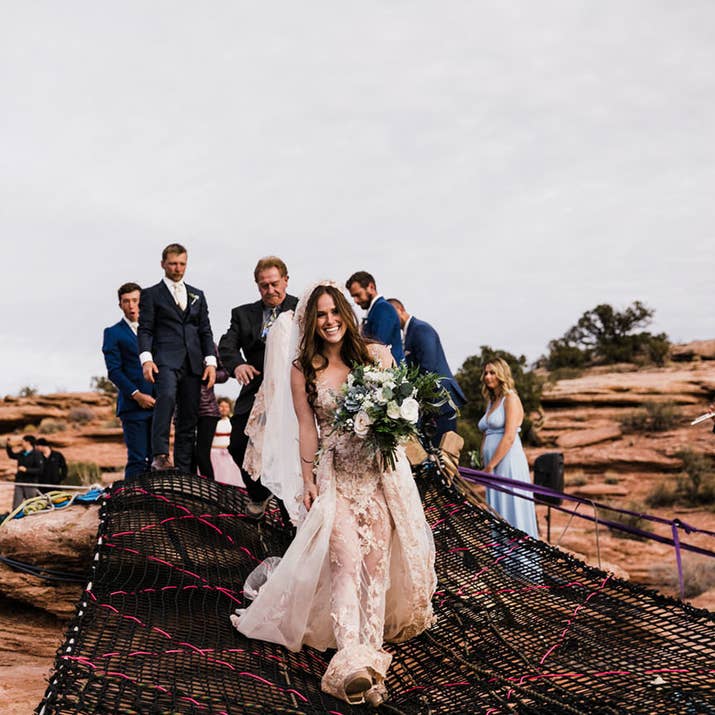 Kim's dad even walked her down the "spacenet aisle," which was suspended between the cliff and the main spacenet.
"He even took a nosedive walking me out there, but took it like a champ!" Kim told GWS. "Instead of getting embarrassed, he started laughing, and everyone cheered him on and called to him until he got back up and finished walking out onto the net."
And because they're both professional slackliners and highliners...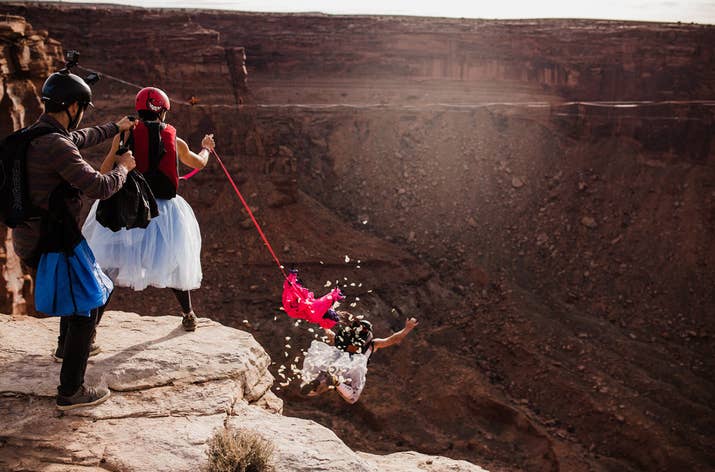 They LOVE this sort of thing.
"As dangerous as this all looks, safety is our number one priority, and the net is EXTREMELY strong," Kim told GWS. "Everyone on the net, including the aerialists below, were leashed in some way with a PAS (personal anchor system)."
Ryan's best man, Andy Lewis, literally invented the spacenet, so he helped the couple figure out how to set it all up.
Congrats to the happy couple!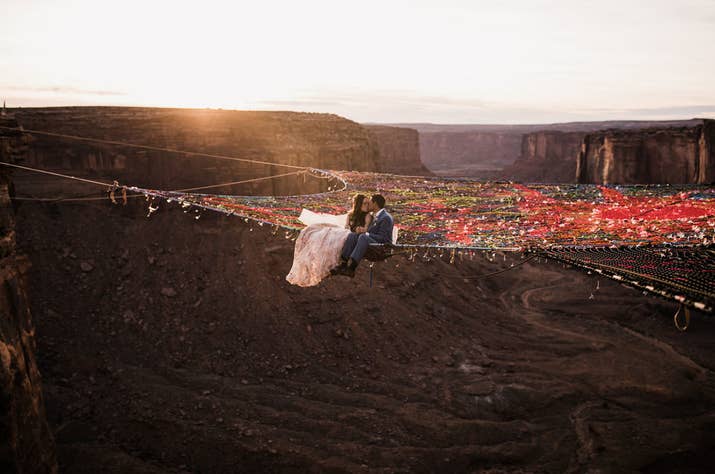 Hearnes Adventure Photography